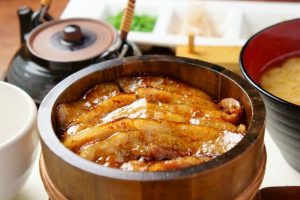 hello.
Luo Pig Ginza Glasse.
We offer a great value lunch.
Those who want to eat to their heart's content will surely be satisfied!
◆◆Buffet included at lunch time! ◆◆
~You can choose your main course~
[11:00-15:00] at lunch time, we offer our famous "Kurobuta Shabu Shabu" course with delicious black pork,
We offer 2 types of plans and a plan where you can freely choose the main dish as a lunch set.
You can enjoy "Kurobuta Shabu Shabu" as a main dish or as an all-you-can-eat course!
Of course, soba noodles are also included, so you can fully enjoy "Black Pork Shabu-Shabu" until the end.
In addition to this, we offer a variety of black pork dishes such as grilled, steamed, fried, and boiled dishes as the main dish for lunch!
It is a lineup that repeaters can enjoy different flavors of black pork without getting bored.
Also worth noting is the buffet that comes with all lunch menus!
You can enjoy as many side dishes, salads, desserts and drink bars as you like.
For those who want to eat various small bowls of Japanese food, those who want to eat plenty of vegetables, those who want to eat plenty of desserts,
And those who want to eat to their heart's content will surely be satisfied.
There is no doubt that rice and pork miso soup are free to refill!
Please fully enjoy our lunch time, which is affordable and delicious.
~Limited 10 lunch menu! ? ~
We offer a rare gem that is only limited to 10 meals in the lunch menu.
What's your favorite menu…
[Black pork hitsumabushi]!
After you have tasted it with rice with a strong sweet and salty seasoning, pour the dashi stock over it and enjoy it in an ochazuke style.
The umami of the black pork, the sweet and spicy sauce, and the harmony of the dashi stock is irresistible.
It's limited to 10 meals, so if you see it, please try it!
————————————————– —–
[Rabu Ginza Glasse], a 1-minute walk from Ginza Subway Station C8 Exit,
You can enjoy various black pork dishes from lunch time to dinner time.
Please spend your time enjoying the view from the 10th floor.
We are looking forward to your reservation.
※The image is an image.